A person best buddy is said to be a book. They are extremely helpful to humanity and have aided in its development. There is a vast repository of data and expertise. Without expecting anything in return, books give us so much. We are profoundly affected by books, which also improve our attitude.
Reading books helps to increase physical and mental health and ability of individual or group of individual. This Habit begin in early stage of childhood and continue through the individual life last long. Here's a brief explanation of how reading books can change your brain and your body for the better.
Harry Potter and the Sorcerer's Stone (107 million copies sold)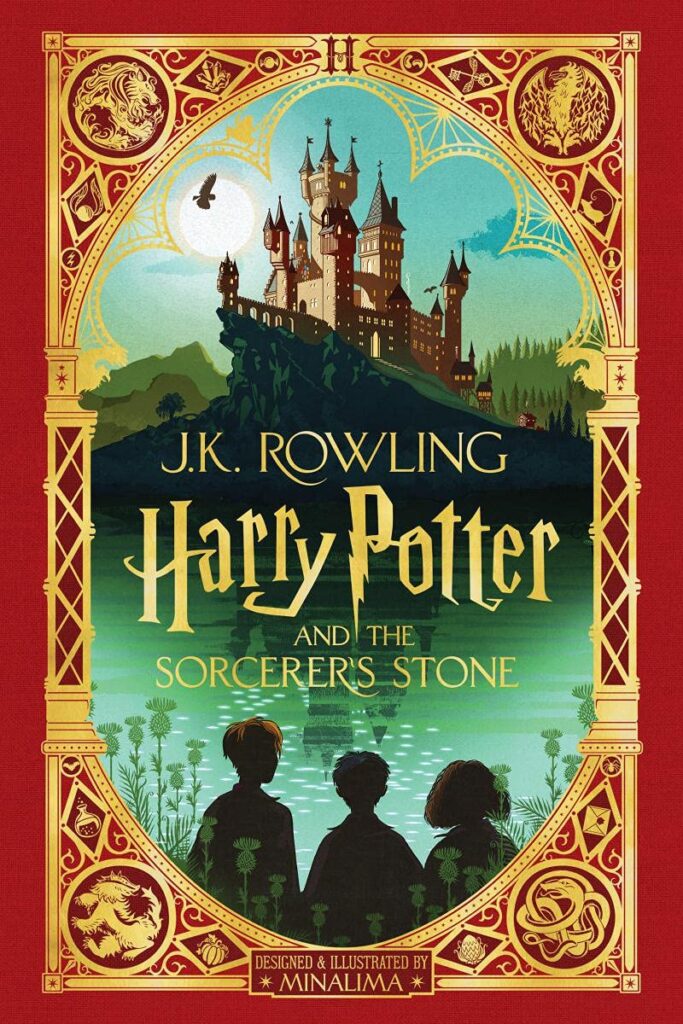 Harry Potter is one of the popular film franchise all over the world. Their is huge crazy for every single Harry porter movie. In novel tell the story of a boy who's name Harry Potter, he being raised by his miserable aunt and uncle who are terrified Harry will learn that he's really a wizard, just as his parents were. But everything changes when Harry is summoned to attend an infamous school for wizards, and he begins to discover some clues about his illustrious birthright.
From the surprising way he is greeted by a lovable giant, to the unique curriculum and colorful faculty at his unusual school, Harry finds himself drawn deep inside a mystical world he never knew existed and closer to his own noble destiny. This is the best selling books of all times. Particular this novel sold 107 million of its copies.
Rich Dad Poor Dad (32 million copies sold)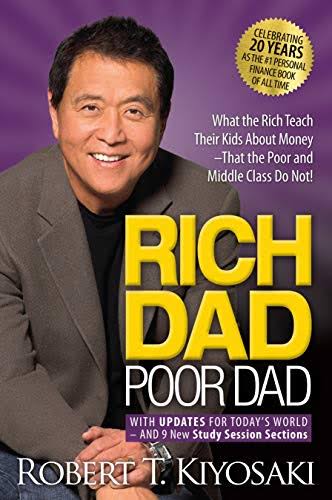 Rich Dad Poor Dad is written by Robert T. Kiyosaki along with Sharon Lechter in an 1997 book. It effeciency shine the importance of financial literacy, achieving financial independence, and accumulating money through asset investing, real estate investing, founding and running a business, among other wealth-building strategies.
Rich Dad Poor Dad has been on the New York Times bestsellers list for over six years, sold over 32 million copies in more than 51 languages in more than 109 countries, launched a series of books and associated items, and earned favorable reviews from some critics. On her talk show, American media magnate and talk show personality Oprah Winfrey gave the book her support.
Actor Will Smith is another famous admirer who claims to have taught his son about financial responsibility by reading the book. This book is One best selling books of all times. A 55-minute presentation by Kiyosaki titled "A Guide to Wealth" that was shown by PBS Public Television station KOCE in 2006 effectively summarised his Rich Dad Poor Dad book.
He was also given a 2005 Excellence in Education Award by PBS. In 2006, Donald Trump and Robert Kiyosaki collaborated on a book titled Why We Want You To Be Rich, Two Men, One Message. In 2011, Midas Touch: Why Some Entrepreneurs Get Rich — And Why Most Don't was published.
Lessons that we can learn from 'Rich Dad, Poor Dad'
Robert Kiyosaki got popular among youth. Numerous people's eyes were awakened to the world of money by his book "Rich Dad, Poor Dad." I discovered early in life that there are basic distinctions between how the wealthy view and handle money compared to everyone else. I started using the identical ideas and tactics and discovered they were entirely accurate.
Understand that you have a choice in life
We frequently forget that we ultimately get to decide how we live, how we make money, and how we spend it. These days, there are many different ways to make money. Rich Dad, Poor Dad advises us to look into other ways to make money in order to get out of the rat race rather than continuing to work at a job we don't like only to pay the bills.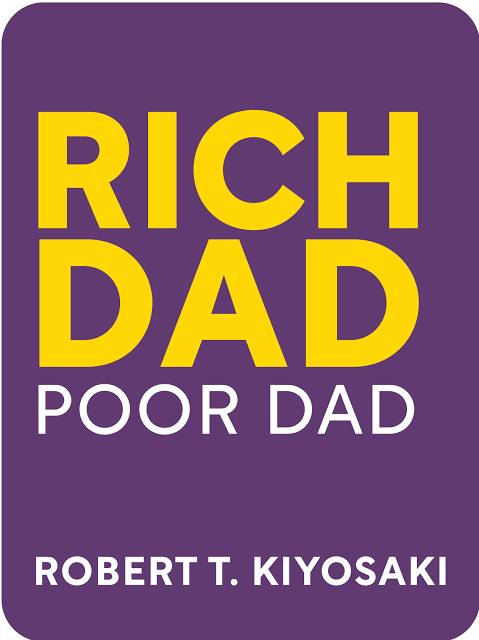 Mastering your emotions is necessary when dealing with money
"Learn to use your emotions to think whether, not think with your emotions"
Although it can be difficult, it is possible to master your emotions. The two emotions that ensnare the majority of individuals in life, according to Rich Dad, Poor Dad by Julia Roberts, are fear and desire. Fear and want can undoubtedly influence a person's decision-making process and cause them to act irrationally.
Learning doesn't end after schoolling
Most people think that education is complete after you finish obligatory school. While your formal education may be over, learning never stops. This book is One best selling books of all times. Learning is the first step towards increasing your income or making money work for you. Even if money is necessary for survival in today's culture, improving one's financial literacy is the only method to increase one's income.
Money without financial intelligence is money that will soon go.
Consider lottery winners who were formerly destitute, suddenly became affluent after winning millions, and then went back to being poor. If they lacked financial expertise, their money would have vanished in an instant. Spend the time necessary to comprehend money and how it might operate for you in order to build wealth.
Atomic Habits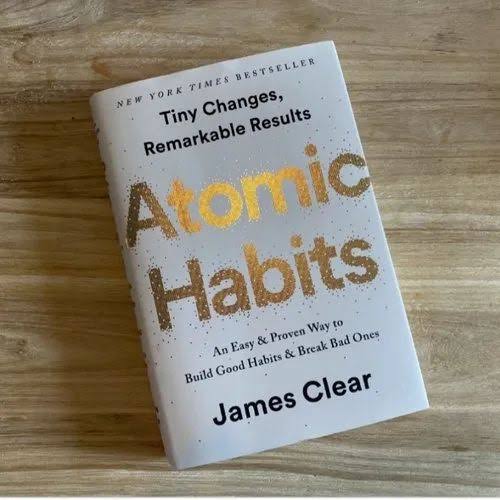 James Clear, a well-known specialist on habits, has discovered an easier method for changing your life. He is aware that making modest actions like performing two push-ups a day, waking up five minutes earlier, or making one quick phone call can add up to big changes. He refers to them as "atomic habits."
In this groundbreaking book, Clear explains how making these minor adjustments will enable you to improve daily by 1%. He unearths a few straightforward life hacks (such as habit stacking, the two minute rule, and how to enter the goldilocks zone) and digs into cutting-edge psychology and neuroscience to explain why they are important.
Along the way, he shares motivational tales of Olympic gold medalists, successful CEOs, and eminent scientists who have benefited from the science of little habits to stay successful, inspired, and content. This book is One best selling books of all times. Your life, relationships, and work will experience a revolutionary change as a result of these minor adjustments. The book has sold over 5 million its copies from worldwide and it also has been translated into more than 50 languages. This is the best selling books of all times.
James Clear has dedicated years to perfecting the science and art of habit formation. The manual you need to break harmful routines and establish new ones is this interesting, practical book.
The Psychology of Money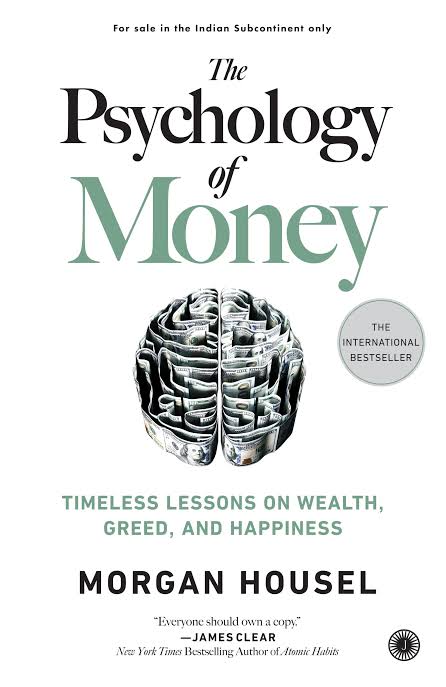 Lessons about money, greed, and contentment that never expire Knowing something doesn't always translate into financial success. It has to do with your behaviour. Even for extremely intelligent people, conduct is difficult to teach. Most people believe that managing money, investing it, and making business decisions require extensive mathematical calculations where data and formulas tell us exactly what to do.
However, people don't make financial decisions in the real world using a spreadsheet. They are created at the dinner table or in a meeting space, when personal background, your distinct worldview, ego, pride, marketing, and strange incentives are mixed. This book is One best selling books of all times. "The Psychology of Money" made the history it sold More Than a Million Copies. The author of The Psychology of Money offers 19 short stories that explore the peculiar ways people think about money and instruct you on how to better understand one of life's most significant issues.
The Lord of the Rings (150 million copies sold)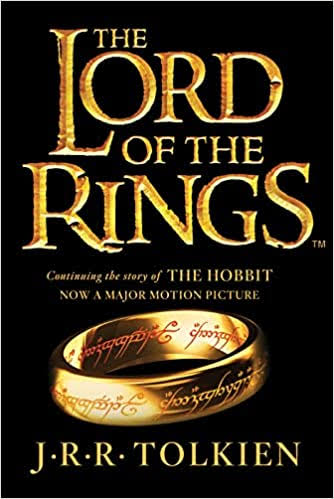 English author and academic J. R. R. Tolkien wrote the epic fantasy novel The Lord of the Rings. Originally intended as a sequel to Tolkien's 1937 children's book The Hobbit, the story is set in Middle-earth, which is meant to be Earth at some point in the distant past. However, it later expanded into a much larger work. With over 150 million copies sold, The Lord of the Rings is one of the most popular books ever written. It was written in phases between 1937 and 1949.
The title refers to the major adversary of the novel, the Dark Lord Sauron, who in a previous era forged the One Ring to control the other Rings of Power granted to Men, Dwarves, and Elves in his effort to conquer all of Middle-earth. The plot spans throughout Middle-earth, starting off in the Shire, a hobbit land resembling the English countryside, and primarily through the eyes of the hobbits Frodo, Sam, Merry, and Pippin, it follows the journey to destroy the One Ring.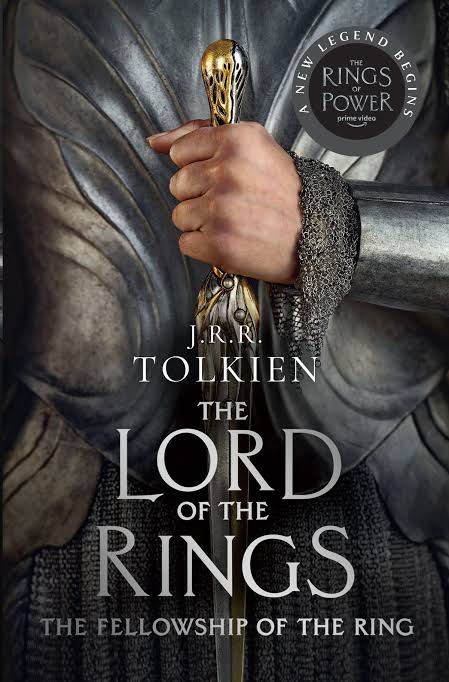 Tolkien intended the book to be one volume of a two-volume set alongside The Silmarillion, despite the fact that it is frequently referred to as a trilogy. Due to financial constraints, The Lord of the Rings was released in three volumes, The Fellowship of the Ring, The Two Towers, and The Return of the King, over the course of a year, from 29 July 1954 to 20 October 1955.

This book is One best selling books of all times. Various appendices of background information, the work is internally organised into six books, two in each volume. Following the author's original goal, some later editions print the complete work in a single volume.
The Little Prince (140 million copies sold)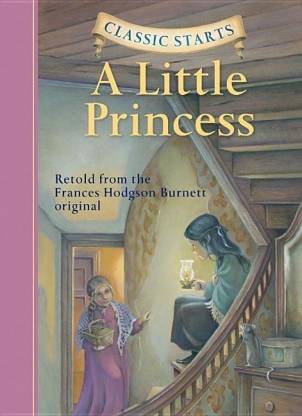 One of the best-selling books in history, The Little Prince went on to become the most successful book of all time, selling an estimated 140 million copies worldwide.
French nobleman, author, and military pilot Charles de Gaulle wrote The Little Prince. In April 1943, Reynal & Hitchcock published it for the first time in the United States in both English and French.
Saint-works Exupéry's had been outlawed by the Vichy Regime, and it was only posthumously published in France after the country's liberation. The plot centres on a young prince who travels to several planets in outer space, including Earth. Loneliness, companionship, love, and loss are among the story's major themes. The Little Prince contains remarks about life, adulthood, and human nature despite having a children's book style.
Little Prince made with an estimated of 140 million copies sold worldwide, The Little Prince became Saint-most Exupéry's popular work and one of the best-selling books in history. The book is the second-most translated text ever written behind the Bible, having been translated into more than 505 different languages and dialects worldwide. This book is Best books of all times. Numerous art forms and mediums have adapted The Little Prince, including audiobooks, radio plays, live theatre, movies, television, ballet, and opera.
Dream of the Red Chamber (Honglou Meng) or The Story of the Stone (Shitou Ji) is a novel composed by Cao Xueqin in the middle of the 18th century. One of the Four Great Classical Novels of Chinese literature, it is known for its psychological scope, and its observation of the worldview, aesthetics, life-styles, and social relations of 18th-century China.
Dream of the Red Chamber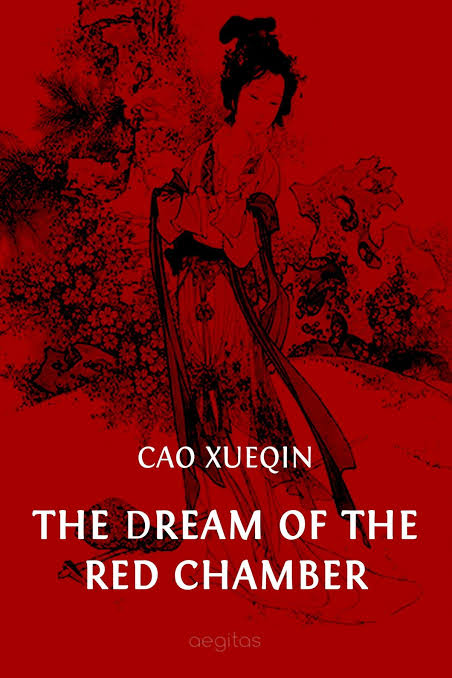 The intricate threads of its story show the ascent and fall of a family quite similar to Cao's, and consequently, of the dynasty as a whole. This book is One best selling books of all times.
Cao portrays the father's dominance over the household, but the book also serves as a tribute to the ladies Cao knew as a young man friends, relatives, and slaves. At a deeper level, the author considers theological and philosophical issues, and the writing style contains echoes of poetry from older eras as well as dramas and novels from the late Ming.