Pranav Goel, Uttam Digga and Vikas Choudhary start Porter in 2014, made porter India's most successful start-up with total funding $131.9 million
Journey: IIT aspirants to billion dollar start-up just in 5 years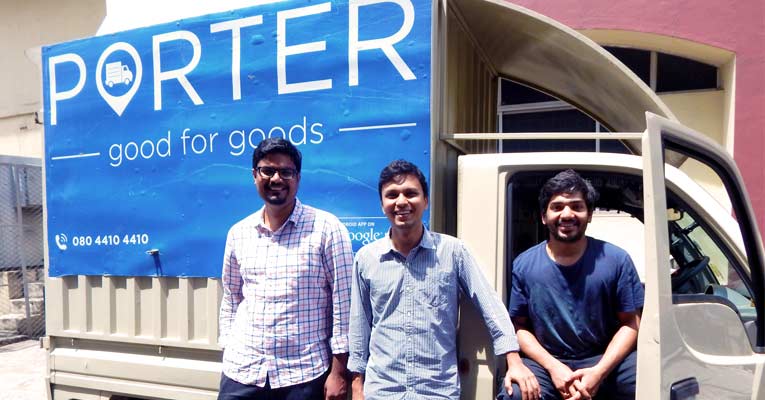 Almost 7 years back, group of 3 aspirants(Pranav Goel, Uttam Digga and Vikas Choudhary) are seriously studying at Kota in 2009 to get an admission India most reputed institution. but only Pranav Goel able to get an admission in it, while other two aspirants leave their dream to study in IIT so, they select private college.
However, after completing their graduation Pranav join where he worked for 6 months. Then moved to but doesn't like corporate life, he leave job and join his family business because he always have an interest in business and entrepreneurship. He always inspired by Steve jobs and his mindset towards giving something unique to society.
While travelling, one day he met Uttam and Vikas in kharagpur who was know of porter with Pranav. So, group of three ex-IIT aspirants discussion about their careers, Uttam suggest his porter idea to Pranav and Vikas and they really like the idea.
They saw an opportunity to start our own and grabbed it. They analysis the market and identify that there were lot of LCV's that were not being used to their full potential and it should be fix. While analysis Vikas identify the biggest gap is an demand and supply problem so, this problem will be solve with their idea. so, founded porter who work's as intermediate between supplier and demand.
How does it feel to experience freedom and follow your passion ?
Starting your own start-up or business has bring different feeling that satisfies anyone, but with satisfaction and freedom also many great responsibility and stress also waiting for you because we have to do all the work ourselves which is a big deal in itself like attracting investor for funding, analysis market and take care of management with efficient growth of a company.
One of the important factor that help organization that we have to analysis the market such as "what type of trend is going on" "Is product have sufficient demand and supply" and etc. as well always being updated about the business environment. Different types of risk have to be taken for the growth of the company with management, so that growth goes in an efficient manner for any company.
How they call the drivers who join Porter, Partners?
Many time, driver is beaten up even if that was not their fault. In an market people also don't respect for this profession then they just started. In various cities of India truck drivers are considered untouchables in India and this mindset also changed after porter comes in market.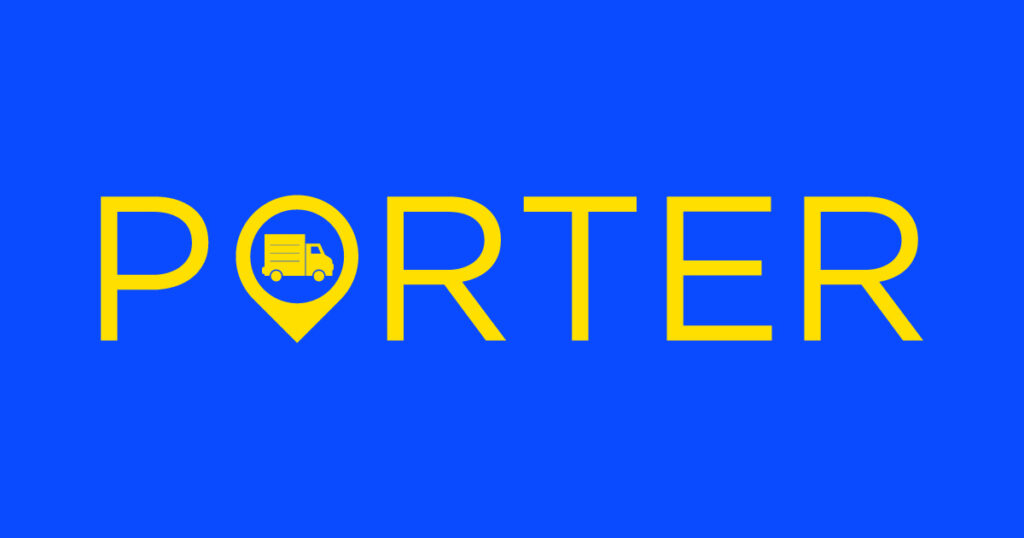 At early stage they understand the first step in this start-up they need to win the trust of drivers and customers with their services and kindly behavior with drivers and partners. To win drivers and partners trust and bumblebee they also shared the ownership of the company with them. This was their best strategy to grow fast and in an market friendly manner like.
Today is Porter's 7th Anniversary
Porter is an aggregator of light pickup trucks that allows people to hire the same for inter and intra-city pickups and delivery.
Porter, which was established in 2014, is presently India's biggest intra-city logistics marketplace. The market for intra-city logistics is about INR 3 lakh crore.
By ensuring their independence & steady income, Porter works to enhance the lives of more than 2 lakh owner-drivers. Over 50 lakh clients have been served by the business to date in 14 Indian cities.
In order to disrupt the logistics industry, Pranav Goel, Uttam Digga, and Vikas Choudhary founded Porter. Porter for Enterprise and Packers & Movers are on-demand marketplaces for LCVs and bikes. also read 2022 Action Movies
All of three said, "they think is this has a dream" excited!. Each year has been better and bring new challenges for them. In Forbes features Porter in a list of India's most successful start-up.