How to start food business from home? You can also open a food business sitting in your home, this will give you a lot of benefits. To open a food business, you just have to take care of a few things and your business will grow rapidly. You can also run a food business from your home, for this you have to do your business by visiting an online website or app. We have to make a good food app and promote it well. You can also open food business offline and take it later online through many platforms. We will see further about how to open a food business and what things you will need.
How To Set Food Business Budget?
To open any business, you need a budget, in the same way you have to set a budget for your business. If you are thinking of opening a food business from home, then this will be very good for you. You will not even have to invest much money in this, the cost of your cost will be saved. Because, whatever you would take on rent in a shop, you can do it even sitting at home. Opening a food business at home will also save your time. You can also involve your family members with you, then your labor cost will also be less.
To do food business from home, you should devote all your time to online app and market it well. You already know that there are many food apps in the market, so you have to design your app very well. Keep in mind that the food you give to the people should be fresh and at a good price only then you can stay in this industry. People are very much concerned about their food, in such a situation it will be very important to give them a good food diet.
How To Get Food Licence And Permission?
To open a food business, you have to register yourself, only then you can open a food business. You have to fill 2 forms, the first form is for your registration and the second form is for state and central applicants. You can fill both these forms online, as soon as your approval comes, you can do certified food business. In this, you will also have to show your average income, how much amount you are planning to pay from this business. This personal will also be very good for you cookie. If you do business from home, then the trust that you have on behalf of the customer will end.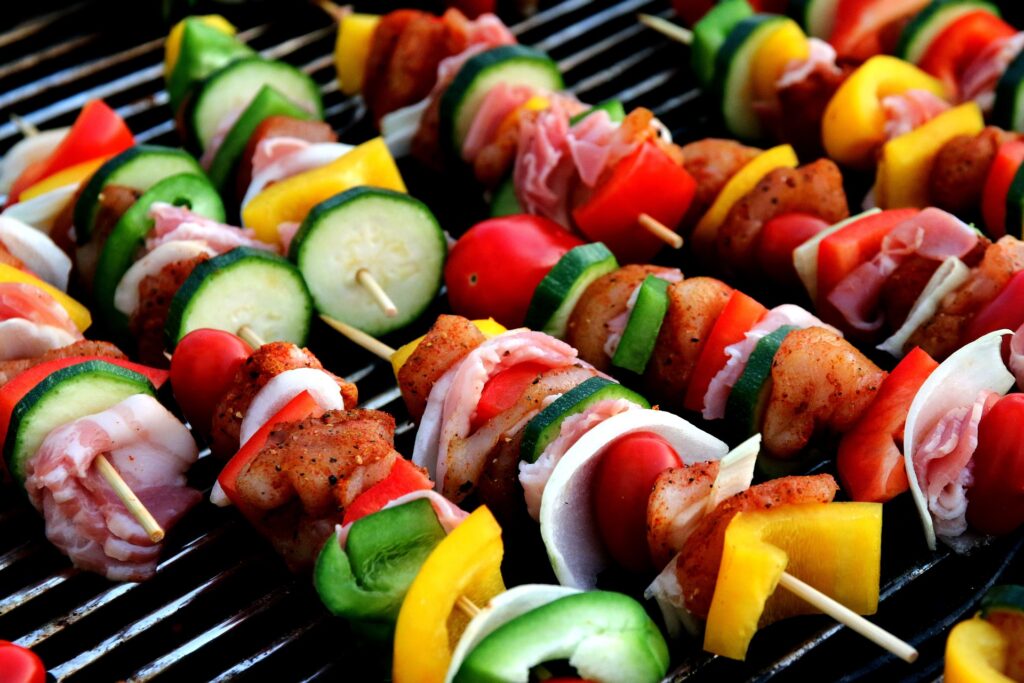 How To Manage Food Business?
To manage a food business, you have to take care of many things. First of all you should know what are the ingredients in the food you are preparing. One of the ingredients you should always keep hidden so that no one can copy food like you. The other big thing is inventory and stock of food. You need to know when your food is going to run out and whether you are ready for that thing or not. You should increase the stock of the food that you are selling more, considering the time.
Packaging is very important in the food business. The packaging of any product tells how the product will be and how well it will be defined. So always remember that whatever packing you send to the customers, it should be good to look and the customers will get it easily. In the food business, you have to take care that whatever food you are sending to your customers is inferior and there is no leakage in the packing.
These were the 3 factors that tell us how to manage our food. In this business you have to take care of many small things. Apart from this, you should also come out with discounts and watchers for your customers from time to time. By doing this your brand will get promoted more quickly and people will be attracted towards you.
Choose Your Delivery Partner
While doing food business from home, you have to keep your most important partner in mind. You have to keep in mind that your delivery partners deliver your food to the customers very well. Your delivery person should talk to the customers well and get their orders delivered to them on time. You can also keep some people on salary for local work. And you can also use multiple logistics to deliver your food. And along with this, you can also do collaborate with many big food brands like Zomato, Swiggy etc.
You should also add your delivery person to the app you are using so that you can also see their movement. You will be active only then your employees will do their work and your customers will be happy. If you want to start a small business then you should create your own small dedication team and bring them into it.
Set Up Your Website And App Online?
You have to look for an online platform from where your customers can order their food and also give you review about it. You can use both website and app to bring your business online. We will have to tell about your business inside your website. And along with that you will also have to place your orders or services. You have to keep in mind that the website you will have should be very attractive, only then the customers can come to the website and order food.
We will get help from your website in both branding and business ways and your business will grow. As your business starts growing. You can also make an app for your business. So that your app will always work as a brand in the customer's mobile. If you can make your own website then it's good otherwise you have to hire a good designer. If you want, you can also hire your entire team. You can also hire a freelancer designer from any online platform.
You should also install a good payment gateway in your website. The better the gateway is, the more it will help your business grow and people will trust you. The better the gateway is, the more it will help your business grow and people will trust you. Every payment gateway has its own commission which is deducted from your payment.